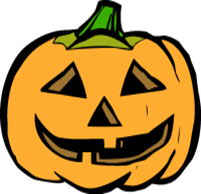 The October Newsletter is up!  Put those halloween costumes to good use this year and join us at our Halloween Party on October 24! We will have games, food, crafts, candy, and more!
Don't forget to check out all our other events, such as movies, book discussions, knitting, StoryTime, travel club, and all the other fun programs.
We also want to announce that we have relabeled all of the books in our adult non-fiction stacks.  Instead of browsing and searching through the stacks looking for a Dewey Decimal number, you will find full fledged categories.  So, instead of 973.3 to talk about WWII, you will find those books under History / World War II.